Exploring the Allure of Lake Nona, Florida: A Thriving Community with Endless Possibilities
Nestled in the Southeast corner of Orlando Florida, Lake Nona has emerged as a highly sought-after destination, capturing the hearts of residents and visitors alike. This vibrant community has become synonymous with a high quality of life, thanks to its impressive array of amenities. Lake Nona boasts a host of recreational facilities, including beautiful parks, scenic walking trails, and pristine lakes, inviting residents to embrace an active outdoor lifestyle. In addition, the community's commitment to innovation and technology is evident in the presence of cutting-edge medical and research facilities, making it an attractive hub for professionals seeking a forward-thinking environment.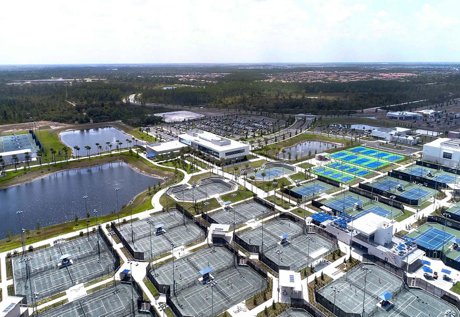 Beyond its remarkable amenities, Lake Nona offers a plethora of attractions to suit all interests. Sports enthusiasts can revel in the renowned USTA National Campus, a state-of-the-art tennis facility that attracts world-class athletes and hosts prestigious tournaments. For a taste of culture, the Lake Nona Town Center provides a vibrant hub of entertainment, shopping, and dining options. From upscale boutiques to well-known retailers, the shopping scene caters to all styles and preferences. Food enthusiasts can savor a diverse culinary experience with an abundance of gourmet restaurants, local eateries, and trendy cafes that offer a range of cuisines to tantalize the taste buds.
Families flock to Lake Nona for its exceptional education opportunities. The community prides itself on having top-tier schools, providing children with a strong foundation for their future. Lake Nona's schools consistently rank highly in academic performance, boasting excellent teachers and innovative educational programs. Parents can rest assured that their children will receive an outstanding education in a supportive and nurturing environment. With an emphasis on learning and growth, Lake Nona offers a strong educational infrastructure that adds to its desirability as a family-friendly community.
Lake Nona, Florida, has garnered its well-deserved popularity due to its unmatched neighborhoods, amenities, diverse attractions, impressive shopping and dining options, and outstanding educational offerings. This thriving community continues to flourish, attracting residents who appreciate a modern lifestyle infused with nature, technology, and a sense of community. Whether you seek adventure, cultural experiences, or a safe and nurturing environment for your family, Lake Nona has it all. It's no wonder this picturesque area has become a go-to destination for those looking to live life to the fullest.