Celebration Parks, Pools, Trails and Athletics

Celebration Parks & Recreation
Celebration is filled with village parks, community pools, athletic fields and playgrounds.  For the most part, residents of any village may use the amenities of any other village.  Exception being the Artisan clubhouse and pool which is exclusively for residents of Artisan Park.  So if you feel like playing volleyball in North Village, putting on a show at the Amphitheater in Artisan Park,  climbing the rope tree in South Village or making a splash at Lakeside Park, you are free to do to so!
Happy Trails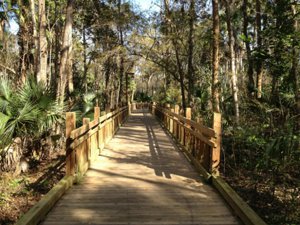 The various villages of Celebration are linked by walking and biking trails and bridges.  These trails wind through conservation areas, around ponds and lakes and over wetlands.  The trails provide much needed access for residents going into and coming out of the downtown area for some of the larger events.  The trails also double as shortcuts and make it easy for students walking home from the schools or taking a stroll to visit friends in the village next door.
Pool Party
You can make a splash or just kick back and catch some rays just about any time of year in the four community pools in Celebration.  There is Spring Park in South Village, The Commons Pool in North Village, the perfectly round pool of Crescent Park in East Village and the heated Lakeside Park in downtown Celebration.  If you are a resident of Artisan Park, you may use the pool and heated spa in Artisan Park.
Room to Play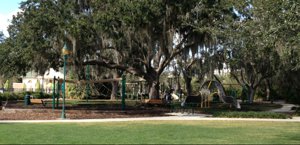 There are plenty of spots for the little ones to explore and burn off all that youthful energy at the playgrounds in Celebration.  Spring Park in South Village is set underneath a giant oak tree providing plenty of shade!  Crescent Park in East Park has a tot lot that is quite fun.  Celebration Village has playgrounds at Lakeside Park and at Long Meadow Park and The commons in North Village has two large playground areas.
Peace and Quiet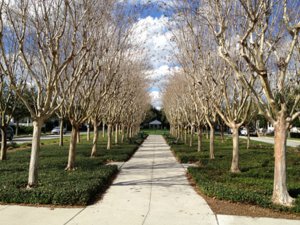 Kick back and catch up with the latest book or just listen to the breeze in the trees, in one of the many Celebration Parks!  Long Meadow Park has a tranquil fountain under Oak Trees in the Savannah Square end of the park.  Veranda Park offers shaded benches overlooking a lush green park.  In Hippodrome Park, you can rest under the arbors and at Lakeside Park, you can rock out in some rocking chairs overlooking Lake Rianhard.  Where ever you look there is a tucked away little park calling your name.

Field of Dreams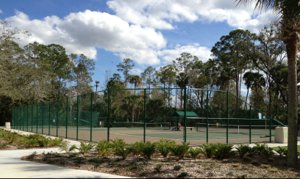 Football, baseball, soccer, lacrosse and other field sports players have plenty of options to take the field in Celebration.  Artisan Park, Celebration Village and North, South and East Villages all have huge multi-use fields for all types of events.  West Village has the school and community baseball field as well as a mixed field popular for football and community events.
And Let's Not Forget....
One of the most used parks by Celebration Residents is Walt Disney World itself!  With World Drive running from one end in Celebration to the other end at the Magic Kingdom, all of the parks and attractions of the Walt Disney World Resort are right down the street.