Celebration Events List & Calendar
Below is a sample of the typical events that occur annually in Celebration listed by month. Exact event dates may vary from year to year.  The calendar at the bottom of this page is a live and regularly updated list of activities, meetings and events happening this month.
January
Town Center Sidewalk Sale

February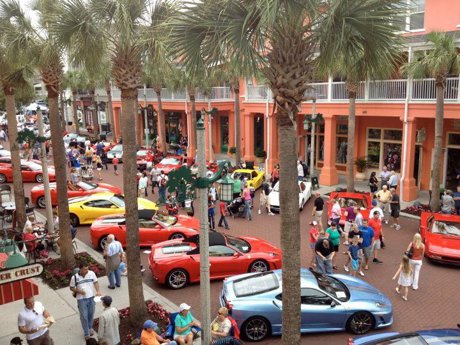 Posh Pooch
Music on Market Street
Father-Daughter Dance

March
Porch & Yard Sale
Savor the Flavors
Home Improvement Expo
Rely for Life

April
Celebration Exotic Car Festival
Celebration Art Festival
Great American Pie Festival
April Pools Day
Great Egg Hunt

May
Torch Run for Special Olympics
Memorial Day Flag Ceremony

July
4th of July Spectacular

August
Hearts of Reality Weekend

September
Taste of Celebration
Celebration Games
Family Camp Out

October
Porch & Yard Sale
Octoberfest
Chili-Bration Fall Spooktacular

November
Alfa Romeo Car Show
Founders Day Weekend

December
A Celebration of Voices
Snowing on Market Street
New Year's Eve Celebration

Ongoing
Kid's Night Out
Farmers Market
Daily Events in Celebration
Celebration News, Events & Happenings...