Celebration, Florida
Celebration was built by the Disney Development. company on former Walt Disney World Resort Property.  This master planned community welcomed its first residents in the fall of 1996.  Celebration was designed to look and feel like a pre-1940's Southern town with a mixture of French, Mediterranean, Victorian, Craftsman, Classical and Coastal Styles.  These styles are incorporated into both the residential and commercial aspects of Celebration.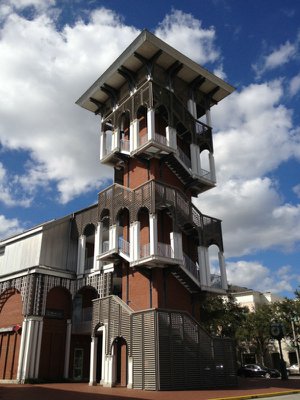 Celebration consists of several villages which include a balance of residential homes, townhomes & condos as well as commercial & community facilities.  The first villages developed were  Celebration Village, West Village and Lake Evalyn.  These were followed by North Village, South Village, East Village, Roseville Corner, and Artisan Park respectively.   The latest development in Celebration is Spring Lake at Celebration.  Models are now open to view. 
Each village has its own unique pools, parks and playgrounds.  Most of the villages are interconnected by walking and biking trails making it easy to visit friends in adjacent villages.  The town was well planned and includes a championship golf course, innovative schools, a state of the art hospital with fitness center, multiple churches, hotels for town visitors and commercial office districts.
The Place to Be!  Downtown Celebration is constantly bustling with activity and there are regularly planned annual and weekly events.  There are a wide variety of restaurants to choose from as well as unique shopping experiences.


There are a variety of charming home styles to choose from in Celebration ranging from townhomes and condominiums to single family homes, to million dollar plus estate homes.  There are homes with private pools and homes with water views.  Unfortunately, there are even some short sale and foreclosed homes in Celebration.  Many homes feature front porches which encourage neighborhood activity in the front yard.  Most of the residences have rear garage access by way of service alleys.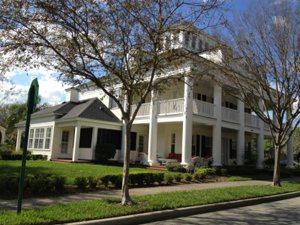 Just want to keep an eye out for the right Celebration home for you? We have created a Just Listed in Celebration page which is updated daily so you see the most recent listings First!  You may sign up for an account and let us create a custom search for Celebration for you.  To orient yourself with Celebration, you may view and print out a color map of Celebration Florida.  Then, we you are ready to get more information about a specific home or arrange a viewing of a home, give us a call and we will be glad to help you find the perfect Celebration home!