Retiring to Central Florida just makes sense for so many people. It's a great spot with excellent weather most of the year and it's close to all the action. In addition, Florida is one of the seven states in the U.S. without a state income tax.

Before you just pick up and leave home for Central Florida, it's a good idea to know your options. There are several great retirement communities designed specifically for those looking to enjoy life. Here's a look at a few of the top retirement communities found in Central Florida.
Solivita - Kissimmee, Florida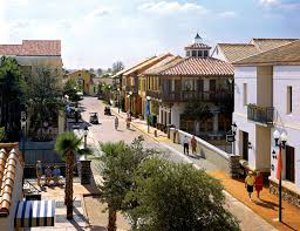 Located close to Disney World, Solivita is one of the top retirement communities found in Central Florida. Imagine the grandchildren visiting and taking them to Disney World and Legoland Florida. Both are located in Kissimmee near this retirement community.

Solivita is a 55+ community with homes starting at $100K. The homes go up to about $500K and there are a total of 5,900 homes within the community, currently. You will even have the option to buy a newly built home or an existing home within the community.
Kings Ridge - Clermont, Florida
Another great choice for retirement is the Kings Ridge community found in Clermont. This community is close to Universal Studios and within driving distance of Daytona Beach. Kings Ridge is an exclusive 55+ community with more than 2,000 seniors living here. It's close to restaurants, shopping options, hospitals and everything you'll need. Homes range from $100K to $400K in this community.
Cypress Lakes - Lakeland, Florida
An ideal spot in Central Florida for retiring, Cypress Lakes provides plenty of great attractions. The cost of living is more than 12% lower than the National Average and the gated community is fully-equipped. The city includes the Joker Merchant Stadium, Lakeland Center, Fantasy of Flashlights and plenty of lake parks to enjoy.

Cypress Lakes includes just over 1,600 homes with prices starting below $100K. Many of the homes within the community sell for less than $200K.
Villages of Citrus Hills - Hernando, Florida
A great place to call home during retirement, the Villages of Citrus Hill has more than 10,000 homes. It's not an age restricted community and provides homes going up to about $800K in price. It's known as one of the best places to retire in the entire country.
The Villages - The Villages, Florida
One of the largest and most attractive retirement communities in the country, The Villages was built for retirees. Over 56,000 homes are found here and the area takes up about 20,000 acres of land. Many of the smaller communities within The Villages are 55+ communities and homes can go anywhere from $100K up to $2 million.

The Villages includes plenty of amenities, entertainment, shopping options and dining options. It's a place to call home with so much to offer. The Villages has been named as one of the top retirement communities, but it has also been called Florida's Friendliest Hometown.

There are several great communities in Central Florida for retirees. These few represent some of the top option if you're looking to move to Florida and enjoy the great climate during your retirement years.