Lake Nona › Nona Blog › Nonahood Spotlight: Randal Walk
Randal Walk is a townhome neighborhood located in the Lake Nona area in Southeast Orlando, FL. This community is known for its quality construction, prime location, and range of amenities, making it an excellent choice for families, retirees, and professionals alike.

Randal Walk was developed by Mattamy Homes, one of the largest privately-owned home builders in North America. With over 40 years of experience, Mattamy Homes is known for its commitment to quality, attention to detail, and innovative designs.

In Randal Walk, Mattamy Homes has brought together their expertise in townhome construction with their commitment to sustainability and energy efficiency. The homes in this community are designed to be both stylish and functional, with features like open floor plans, gourmet kitchens, and spacious bedrooms.

Randal Walk was the last phase of the Randal Park neighborhood with construction in the mid 2010s.

Randal Walk is located off Dowden Road just West of the 417 expressway. You are just minutes away from all the amenities within the Lake Nona area in addition to enjoying quick access to the theme parks, beach and Downtown Orlando.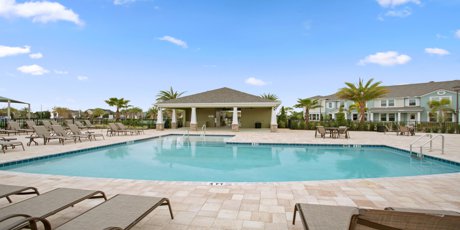 In addition to its fantastic location, Randal Walk also offers a fantastic range of amenities. The community features a waterfront swimming pool, and playground area. There are also several parks and green spaces throughout the Randal Park neighborhood, providing plenty of opportunities for outdoor recreation and relaxation.

One of the biggest advantages of living in Randal Walk is its proximity to all of the shopping, dining, and entertainment options that Southeast Orlando has to offer. Whether you're looking for a great meal, a new outfit, or a night out on the town, you'll find it all just minutes away from your doorstep.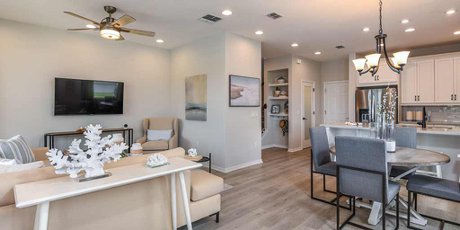 The Lake Nona area is home to a variety of shopping centers, including Lake Nona Plaza and Lake Nona Landing, which offer a range of stores, restaurants, and services. Additionally, the nearby Medical City complex is home to several top-notch hospitals and research centers, making it a hub of activity in the area.

Randal Walk is a fantastic townhome community that offers residents a high quality of life in a prime location. With its quality construction, range of amenities, and convenient access to shopping, dining, and entertainment, it is no wonder why so many families have chosen to call Randal Walk home. Whether you're looking for a family-friendly community, a place to retire, or just a great place to call home, Randal Walk is an excellent option to consider.