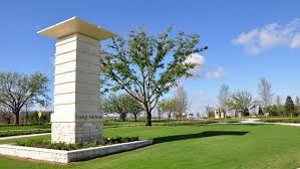 Lake Nona is full of great neighborhoods for a variety of different buyers. From apartments to townhomes to single-family homes to luxury custom homes, you'll find a little bit of everything here. Today, let's take a closer look at two of the popular neighborhoods found in Lake Nona: Somerset Park and Laureate Park.
This neighborhood is rather new as it opened in the spring of 2015. It's a gated community found in the western area of Lake Nona. Homes are still being built here and a couple of home builders are available to help. The neighborhood also provides plenty of great amenities.
Builders in Somerset Park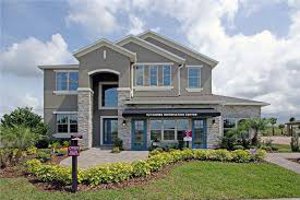 While it's possible to find an existing home for sale in Somerset Park, it's more likely you'll have one built. Century Homes and M/I Homes are the builders for this community. Both provide something a bit different and some of the finest homes you will find in Lake Nona.

Century Homes offers 12 home designs with plenty of flexibility. The home designs can easily be customized to feature exactly what you want in a beautifully designed home specific for the neighborhood. Homes from Century Homes start around $261K and go up to about $368K. They range from 1,593 to 3,826 square feet.

M/I Homes also offers multiple floor plans and designs with plenty of flexibility in Somerset Park. The homes start around $284K and feature anywhere from 1,758 to 4,068 square feet. These homes tend to be a bit larger and they offer both energy and money savings as 100% Energy Star Certified homes.
Amenities in Somerset Park
Somerset Park provides trails, playgrounds and parks for residents to enjoy. Plenty of green space is found throughout the neighborhood. Residents also enjoy a community pool and cabana, along with other recreational spaces.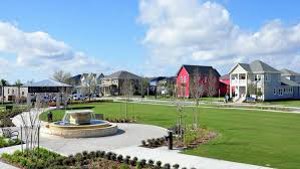 Another great neighborhood in Lake Nona, Laureate Park offers townhomes, cottages, bungalows and multi-story house designs. It's a modern community with plenty of technology throughout and a beautiful design.


Builders in Laureate Park
Residents choosing to live in Laureate Park have seven different builders to choose from:
Ashton Woods Homes - One of the largest private home building companies in the entire country, Ashton Woods offer s personalized designs with plenty of custom features.
Craft Homes - Provides unique designs with a belief in building a better home for you through design and technology.
David Weekly Homes - A well-known home building name, David Weekly Homes offer customizable options to ensure you get the home of your dreams.
Dream Finders Homes - Offering functional home designed with stylish features.
Minto Homes - Since 1955, Minto Homes has been providing incredible home designs throughout the country.
Pulte Homes - Responsible for building the four-story townhomes next to the Village Center within the community.
Taylor Morrison Homes - This is the builder for the homes in Preserve at Laureate Park, which is a bit more luxurious.
All of the builders provide something unique and plenty to offer for home buyers looking to live in Laureate Park.
Amenities in Laureate Park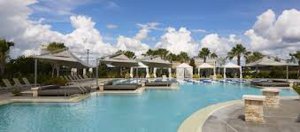 The community offers plenty of amenities from the resort-style aquatic center to the dog parks. Enjoy playgrounds, walking/biking/running rails, pocket parks and so much more. There's a community garden and a fitness center within Laureate Park, along with a Lakehouse for events.
Both Somerset Park and Laureate Park offer great choices in Lake Nona.