Many new restaurants, medical facilities, shops and other businesses have opened in Lake Nona over the past few years. The openings are certainly not one and recently a new opening was announced for November 6th, 2017.

Pollo Tropical will open at Lake Nona landing very soon and will provide another great choice for dining. This restaurant is a counter-serve chain with Caribbean grilled meats, patters and sandwiches on the menu. The restaurant will open at 9993 Tagor Place.
About Pollo Tropical
Pollo Tropical started in Miami, Florida with simple citrus-marinated grilled chicken. It has become one of the most popular chain restaurants in Florida since promoting a happy and healthy lifestyle with a fun atmosphere. The restaurant is known for using fresh ingredients and hormone-free chicken to provide a menu full of fresh and healthy items.

The company has expanded very fast with 6 Florida locations, 7 Texas locations, 2 Georgia locations and 2 locations in Nashville in 2015. In addition they opened 10 more locations in Florida, 11 more in Texas, 6 more in Georgia and 2 in the Austin area in 2016. The expansion continues with the new location in Lake Nona. The company is also testing a new double-drive through with a walk-up counter.

For 29 years, Pollo Tropical has been serving excellent chicken and wonderful menu items. They even offer a lite menu with healthy choices under 510 calories per meal.
Regenerative Sport Spine and Spa Coming to the Medical Village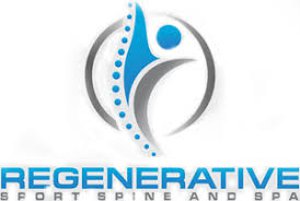 Along with a new restaurant coming to Lake Nona, a new 30,000 square foot medical facility will be opening in the Medical Village. This facility will house a company called Regenerative Sport Spine and Spa. This will be one of the first companies to open in the Medical Village off Moss Park Road. The grand opening was actually on October 26th, 2017 and included a ribbon cutting, Champagne Toast, tours and much more.

Dr. Cherukupally is responsible for opening this new facility. Along with providing plenty of medical services, the company has its' own line of private label skin care products. The company offers a number of treatments for sports injuries, spine injuries and other types of injuries. They also offer medical spa services, age management and plenty of other services.

Regenerative Sport Spine and Spa integrates regenerative medicine, anti-aging, age management, sports medicine and aesthetic medicine into one practice. This allows for treating the entire person and not just a few specific body parts. Whether a patient has lost energy or has been injured, Dr. Cherukupally has a treatment to help.

Both Pollo Tropical and Regenerative Sport Spine and Spa are open in the Lake Nona area. Whether you're craving some great chicken or you're in need of treatment, you can now use these two new businesses in Lake Nona.

Lake Nona expects many other businesses and restaurants to be opening very soon. Many have already opened and more are expected to be announced before the end of 2017.