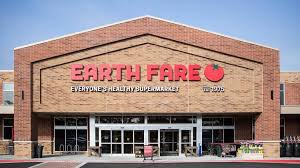 Lake Nona will soon be adding a new specialty grocery store called Earth Fare. This has been a long-awaited development and a South Florida retail developer may have finally landed the company. Blackfin Partners is planning to add more retail space to the new shopping center found just to the south of Lake Nona High School.

Plenty of interest has been expressed in the space including a niche grocer. It took a while for the choice to be named, but Earth Fare will be the anchor of the grocery store. A number of specialty grocers, such as The Fresh Market, Sprouts Farmers Market, Whole Foods Market and Earth Fare are all looking to open up more stores in Florida. Earth Fare has been searching for a space in Orlando for quite some time and looking for about 22,000 square feet and the space offered was just about the right size.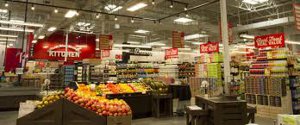 The shopping center will also include a Pharmacy and fast-food restaurant, along with other stores. Currently, the plans show a Pet Supermarket and Heartland Dentistry location going in with a few other spaces not filled just yet. The center had been named Shoppes at Tyson Place, but later the name was changed to the Shoppes at Nona Place.

Blackfin Partners asked the city of Orlando to expand their plans from 37,000 square feet to 70,000 square feet before they started construction. This was due to the interest from Earth Fare and other tenants causing the company to believe a larger development was necessary. Earth Fare had been looking at many sites in the Orland area for the past few years before settling on the site at the Shoppes at Nona Place.
What Earth Fare Brings to Lake Nona
As a specialty grocer, Earth Fare has a commitment to providing healthy, sustainable items in their stores. They believe in healthy living and believe their stores should be a healthy environment for all shoppers. The company is highly involved in the community and pays attention to how their actions impact the environment. Some of what can be expected from Earth Fare includes:
LED light bulbs to help reduce energy usage
Energy-efficient hand dryers instead of paper towels
Reflective roofing to help reduce cooling costs
Reverse osmosis water to keep produce clean and fresh from the farm to the shelf
Strategically placed fans to help reduce cooling and heating costs
Reusable placed, utensils and cups used in the Cafe to reduce waste
Reclaimed heat used to help heat the hot water in the building
Recycling stations found throughout the Cafe for composting and recycling
Compostable To-Go containers made from recycled and plant-based materials
Skylights throughout to ensure energy reduction and provide natural light
Earth Fare offers plenty of conventional produce with a variety of items found throughout the store. The grocery store offers these products to ensure everybody can get the fruits and vegetables they need. In addition to conventional produce, they also offer a wide variety of organic option. Some of the produce even provides verification of no spray or low spray, along with local options.

While the grocery store doesn't offer GMO-free as their only option, they do have Genetically Modified Organisms in their crosshairs. They work hard to help producers and the government move forward on labeling foods with and without GMOs so that shoppers can make the decision. More than 75% of the products offers by Earth Fare are GMO-free or organic.